Why India sees pet insurance as an emerging category, especially amid the pandemic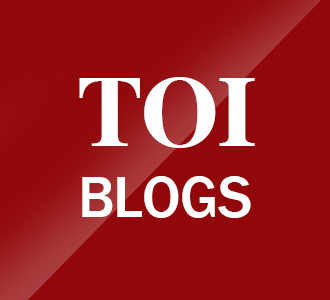 Covid-19 has touched more lives than can be counted. One of the most heartwarming changes the pandemic has brought about is the rise in pet adoption. Awareness of adopting and caring for stray animals has increased, as has the need for pet insurance which is expected to increase by 14% per year.
Pet insurance is currently an emerging category in India. Insurers see in this sector a vast untapped potential for the future insurance market in the years to come. Pet insurers put the number of insured pets at over 19 million, and the value of India's pet industry is currently estimated at over Rs. 400 crores. Insurance industry insiders in India expect the pet insurance business to boom alongside increased public awareness of insurance.
Need pet insurance
Pets are no less important than children to their families. The financial and emotional distress experienced by pet parents when their pet is sick is much the same as when a family member is sick. Just as health insurance provides financial assistance to treat an illness, pet insurance helps cover unexpected and costly veterinary bills for various animals.
Medical and grooming costs for pets are at an all-time high due to inflation and could cost a pet parent anywhere between Rs. 10,000 to Rs. 54,000 per year. Add to that any legal disputes a pet might bring regarding threats and damages – pet insurance becomes a big deal.
Some of the main features of pet insurance are:
All pet insurance is IRDAI approved.
Pet owners have the choice between several insurances: livestock insurance, dog insurance, horse insurance, cat insurance, etc.
Pet insurance is now customizable based on the pet's needs.
You have the choice between 3 types of pet insurance:
Lifetime Coverage – The pet owner receives a specific amount each year for the treatment of the pet.
Time Limited Coverage – Once the animal has contracted an illness or injury, this policy will provide financial assistance for a limited period of time.
Money Limit Coverage – Pet owners can use coverage until the policy's money limit is reached.
Pet Insurance Coverage
Pet insurance can cover several benefits depending on the plan. Depending on the age, health and condition of the pet and the financial situation of the pet owner, there are a host of pet insurance policies available to choose from. Some of the more common covers include:
Medical fees
The insurance will provide the essential financial assistance if ever the need arises for the animal to undergo surgery or hospital medical treatment. Apart from hospitalization costs, pet insurance could also provide mortality benefits, covering OPD expenses, pre-hospitalization costs, and long-term care costs should the animal suffer. terminal illnesses.
Liability coverage
The insurance protects the pet owner against legal liability arising from any type of injury caused by their pet to the body of a third party or damage/loss to property. This coverage is essential for owners of aggressive pets who might scare or vandalize third party property.
Financial assistance in the event of theft, loss or wandering of pets
Keynotes to Keep in Mind for Pet Insurance
Pet insurance premium is often calculated based on breed, size, age, medical history, vaccination status, etc.
If one wants to cover his purebred dog for its purchase or market value, a Kennel Club of India (KCI) certificate must be acquired. The in and out time for this can vary from 2 months to 10 years, depending on the size of the dog.
As pet owners become more aware, many major insurance players in the market are also improving their pet insurance products to make them accessible and affordable.
END OF ARTICLE