Thousands of costumed kids enjoy Halloween walk in West Hartford – We-Ha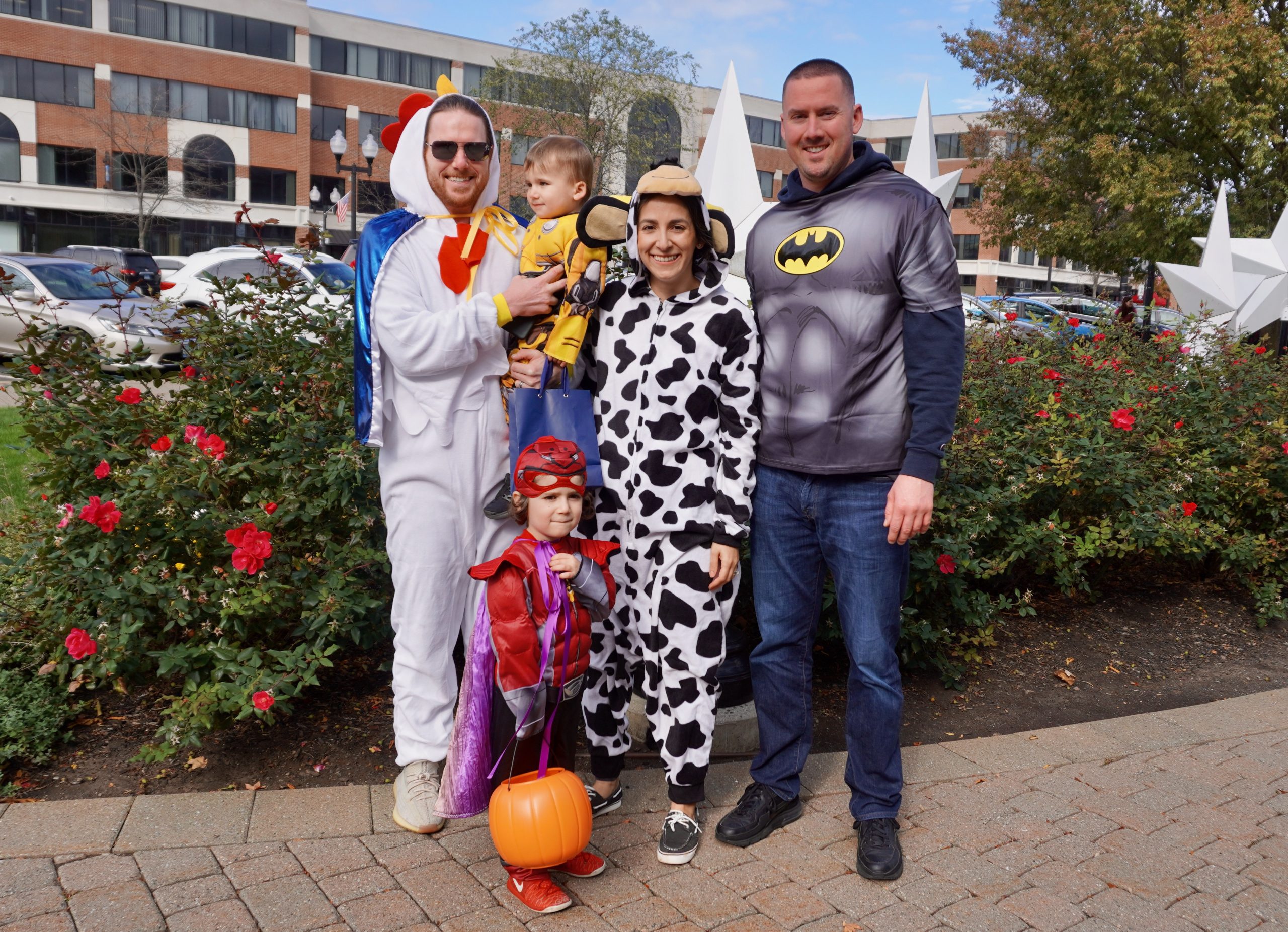 Crowds of children enjoyed the Moms & More Halloween Walk and other activities at the West Hartford Center and Blue Back Square on Saturday, October 23, 2021.
By Ronni Newton
The sidewalks of West Hartford Center and Blue Back Square and the front lawn of West Hartford Town Hall were filled with thousands of costumed characters on Saturday morning for the annual Moms & More Halloween walk – back this year after being canceled in 2020 due to the COVID-19 pandemic.
On a perfect morning, ghosts and pint-sized goblins, pumpkins and skeletons, superheroes, ghouls and animated characters strolled through West Hartford to collect candy from generous merchants who have set up stations on the sidewalk. There were also a lot of parents and quite a few trimmed dogs. Other dogs, rescues available for adoption through Dog Star, were also on the Halloween walk.
"It was great to see so many families come out and smile," said Robyn Rifkin, General Manager of Blue Back Square. West Hartford lifted its indoor mask tenure from Friday, and Rifkin said she believed it could have helped people feel even more comfortable attending an outdoor event such as Halloween Stroll.
Do you like what you see here? Click here to subscribe to the We-Ha newsletter so you'll always be up to date with what's going on in West Hartford! VSclick the blue button below to become a supporter of We-Ha.com and our efforts to continue to produce quality journalism.