'They would have torn him in half': Newmarket community backs dog seriously injured in attack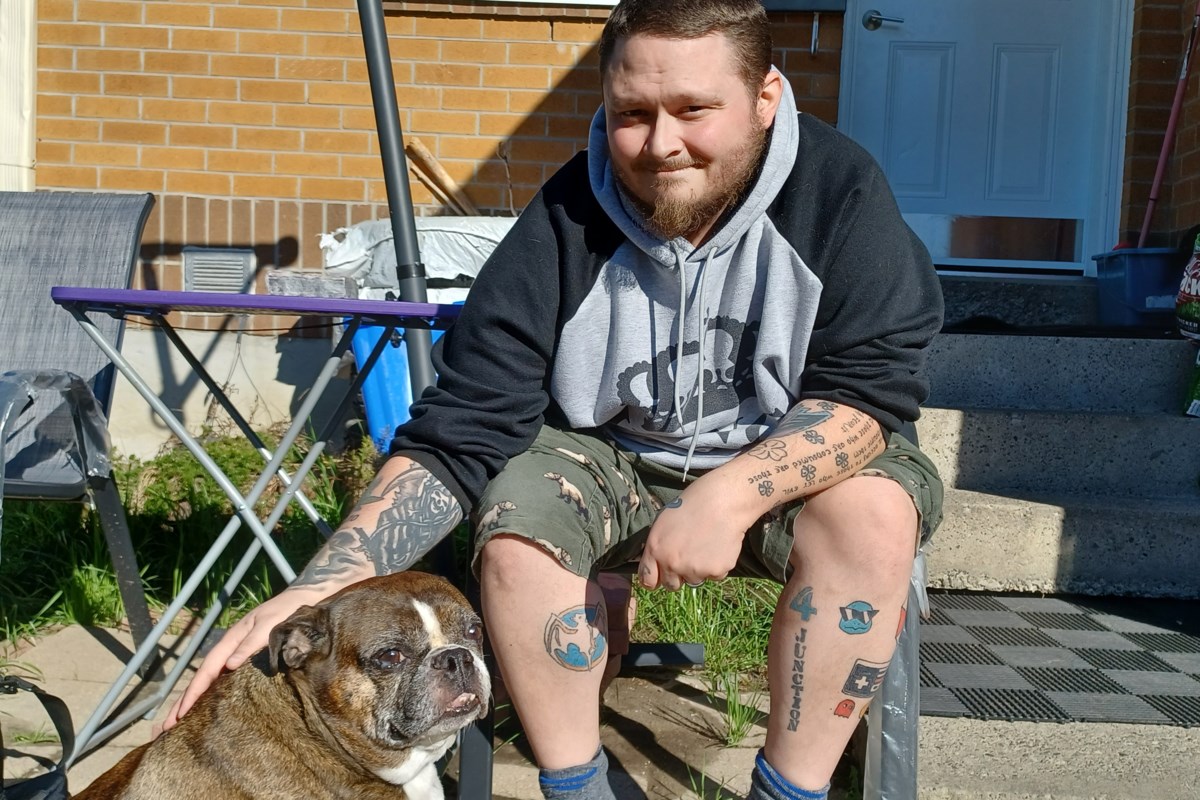 Leo is recovering after being resuscitated by a vet, however, the dog's owner was only able to pay for his care with help
Sean Crilly said he lost his mind when the 404 Veterinary Emergency Hospital called to tell him his dog, Leo, had died.
Crilly said Leo, an English Bulldog mixed with a boxer, was injured earlier today on September 30 when two mastiffs attacked near Glen Cedar Public School in Newmarket. Crilly had to step in and kick his pet's dogs out.
Fortunately, vets were able to save Leo through CPR, also treating the puncture wounds around his hind legs. Crilly said it was a close call.
"He's up and he's walking. He's doing great. He's trying to get back to normal," Crilly said. "If I hadn't chased him away, they would have ripped him in half."
The Newmarket community supported Leo's recovery, contributing $ 1,000 through GoFundMe towards vet bills. Crilly said he didn't have enough money to cover expenses, but community funds should be able to cover it.
"When I read this yesterday, it made me sick to you and your family," wrote one donor. "As it must happen to you absolutely horrible." I really hope your puppy is recovering well.
Crilly said he was grateful for all the support he received. But he added that he believed the owner of the other dogs should bear the expense.
He said his dog is gentle and never attacks others, and he is considering legal action.
"I'm grateful for everyone's help, but it shouldn't be them who have to help me pay," he said.
The owner of the dogs that attacked – who asked NewmarketToday to withhold her name due to a possible backlash – said she felt bad about what had happened. She said the dogs are docile and interacted with the local children a lot of the time without a problem, but they were surprised by Leo. She added that animal control has put a muzzle order on the dogs.
" I feel very bad. I'm sorry for their family, "she said, adding that she would do what she can to help but her finances are limited. "I feel very deeply for them. If it was my dog, I would feel the same.
She said she was not the person walking the two dogs at the time. She said she normally muzzled them on her own accord and took them out one at a time to help control, but nothing happened in this case.
The owner said her family had been subjected to harassment, including by passers-by who shouted "dog killer" at them. But she said it was an abnormal event that could happen to anyone with a dog.
"It makes my kids uncomfortable and (they don't even want to) go to school because of it," she said of the bullying.
Crilly said he treated injuries regularly and Leo was doing better. He asked why someone was walking the dogs when they couldn't control them.
"My dog ​​didn't deserve what happened to him."