Port Phillip Pets | Mirage News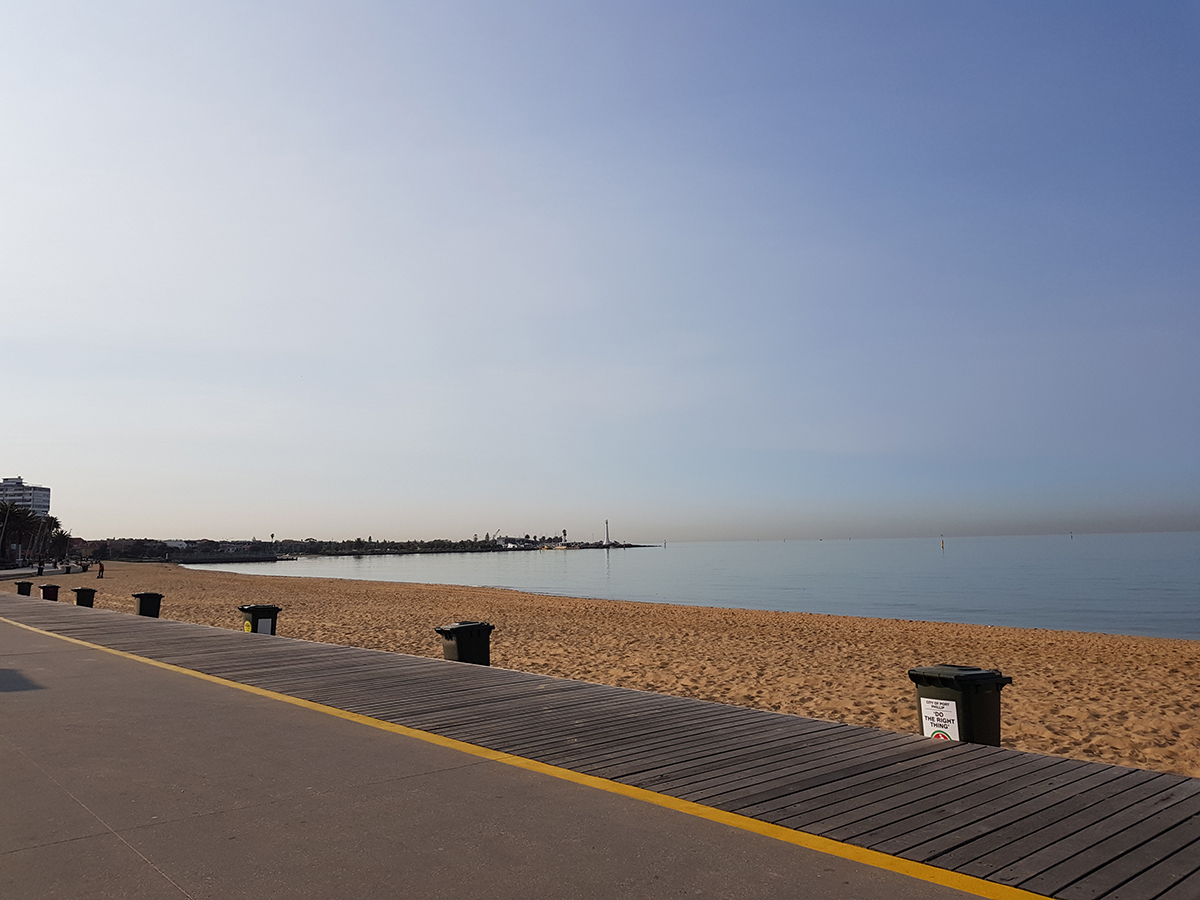 Divercity went on patrol with Animal Management Officer Elle. As she explains, her role requires a lot of animal – and human – skills.
They say they never work with children or animals, but she wouldn't have it any other way.
Originally from New Zealand, her previous roles include working as a veterinary nurse and senior attendant at an animal shelter as well as animal management officer for a New Zealand council. "I'm crazy about animals. I've always been the crazy kid who picked up animals.
Seeking a new challenge, Elle joined our Board in January of this year. She sees her role as helping pets and people share the city as safely as possible at a time when both populations are growing. As one of Victoria's most densely populated municipalities, this places increasing demands on amenity and access to popular open spaces.
Her work is varied, with Elle regularly witnessing everything from happiness to heartache, sometimes in a single shift. It's a delicate balance between education and application and emotions can run high.
"There are definitely dog ​​lovers, cat lovers, people who don't like animals or are afraid of them due to trauma like a dog attack and people whose pets are theirs. life. So when conflicts arise, it's all about how to help pet owners and others live in harmony," she observes.
Barking dogs are one such pressure point, with post-lockdown life stressful for many pooches (a barking dog management kit can be picked up from St Kilda Town Hall or downloaded here https://www.portphillip. vic.gov.au/media/aoxd0nq3/barking-dog-management-kit-2020.pdf – is it worth hyperlinking?
"There's a lot of separation anxiety, some dogs completely break down when there's suddenly no one home – barking, pacing or being destructive." Frustrated dogs barking in apartments after their "walkies" have diminished is another pandemic-related problem.
When Animal Management Officers receive a barking complaint, they determine if there is a problem and provide advice initially. A dog unprepared for their owner's return to the workplace can benefit from a range of actions, from more exercise to training and enrichment tools.
During the shift, Elle goes to a house after a caller complains about a barking dog. She is always alert on duty "because you never know what to expect from people or animals". In this case, it's a pint-sized senior rescue dog with a big personality, whose new owner jokes about "small dog syndrome." The owner is friendly and listens to Elle's advice as the cute "guilty" alternates between trotting around for petting and barking at passing dogs. Time will tell if She should make a return visit.
Investigating dog attacks is a priority for the animal management team. "I have five in the works right now, three of them serious," Elle says. This detailed research forms the basis of the prosecution case when an aggravated assault comes before the courts. She stops at a house to speak to the owner of a dog that allegedly attacked another dog. No one is there, so She leaves her business card. If there is no follow-up call, she will return.
While many Port Phillip pet owners are responsible, Elle says some become defensive when approached for complaints or during patrol checks. "We understand there is emotion involved, it's their baby. Animals can help people through some pretty dark times.
The line is crossed when the defensiveness turns into verbal abuse. "We crack down on a lot of verbal abuse, both in public and on the phone. It shouldn't be normal but it is for us, even when it shouldn't be.
She advises dog owners to seek help before any troubling behavior escalates. "We want to keep everyone happy and safe, including animals. That's why we enforce the law – we don't want your dog walking out and getting run over or having to grab it if it bites someone.
Compliance with leash rules is another way to reduce the risk of incidents. It's not uncommon to hear a dog owner gleefully say that their pet is friendly when they run to greet other dogs or other people. However, a friendly dog ​​pouncing at a less social leashed dog can lead to vet and doctor bills.
The patrol includes a visit to St Kilda Botanical Gardens, which have entry signs stating that dogs must be kept on a leash. Animal management officers are used to seeing dog owners come in with ball throwers for off-leash antics despite signage, prompting complaints from picnickers or worried elderly people who are literally upset . There are a few people scattered around, including a man feeding a flock of greedy pigeons, with one perched on his head.
She does a routine check with a man walking a dog that doesn't have a license plate. The man is impatient and wonders why she needs this information, saying at one point that he feels harassed. She politely reiterates the reasons and scans the dog for a microchip. Back at the town hall, she will check the information and if the dog is registered. Further on, a woman quickly attaches a leash to her pooch when she sees Elle. She apologizes, admitting the leash was off 'because it's so quiet' as the dog enjoys a relaxing roll on the floor. The data of a microchip will be checked because the owner is not sure that the registration of the dog is up to date.
Microchips are also crucial when Elle must play pet detective to reunite lost pets with their distraught owners.