Dog shot dead in Delta after three injured in attacks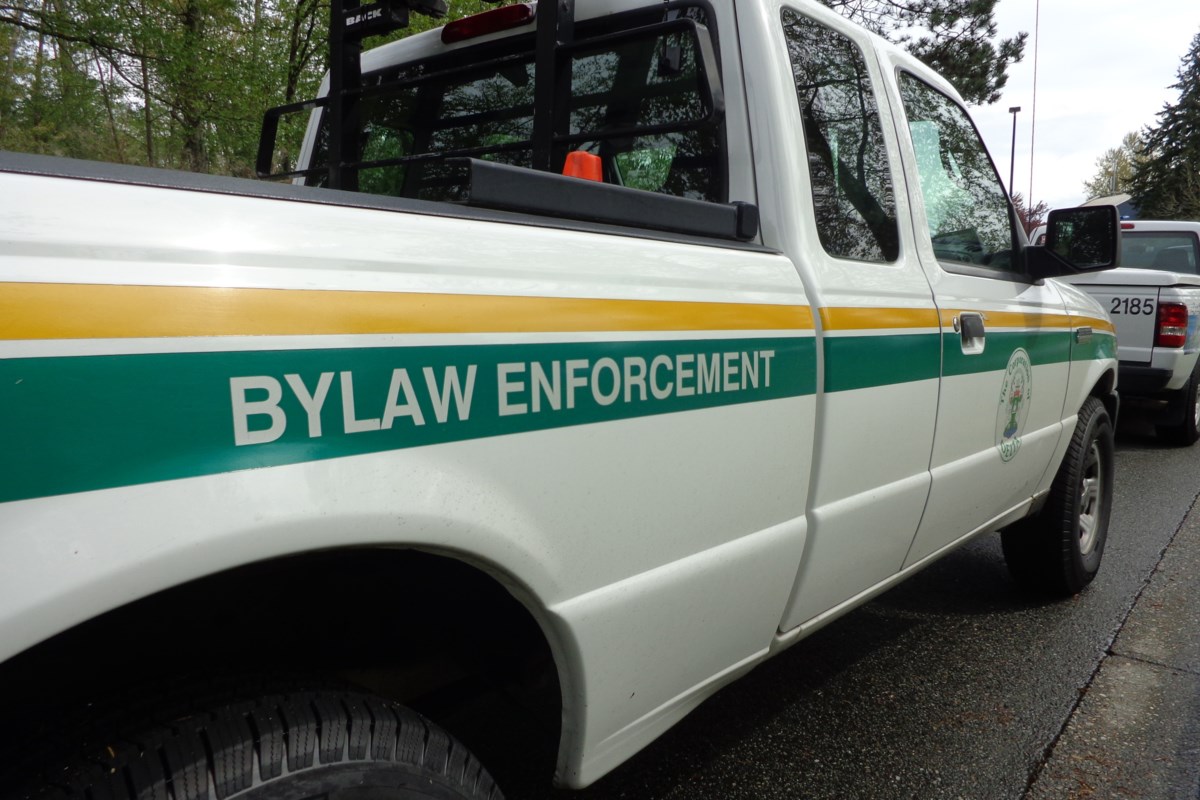 A dog was euthanized by Delta animal control officers on Thursday after three separate attacks in the North Delta.
Delta's bylaws director Hugh Davies told the Optimistic On Friday afternoon, animal control officers were called, along with British Columbia Emergency Health Services and Delta Police, to a residence in the 11500 block of 93rd Avenue around 1:30 p.m.
"The call was made by the police to come and help an aggressive dog that had bitten someone," Davies said. "When we got there, the dog was on a terrace. The police were trying to contain him there and we tried to get hold of the owner, who was actually at Ladner. It took us a while to reach the owner as the dog was not registered in British Columbia. The landlords had only lived in the rental unit for a few months.
Davies said there was a report of a person being bitten and injured quite badly on the hands, but as officers gathered more information they discovered there was up to to three victims.
"The one we witnessed was also the last of the victims and it was a neighbor trying to contain the dog and put it back in the yard," Davies said. "It looks like the dog was able to unlock the back door to the house. There was no intention of the owner to have the dog outside. Once the dog left, first victim, we understand coming from a witness, there was a girl who was pursued by this dog in front of the house. We have not yet located this person.
"Then we had a report that a second person who came to the house to pick up something was bitten on the arms and thigh. This person left the scene and went to seek medical attention at a walk-in clinic you in North Delta. Then we have this third person [the neighbour] who was seriously injured and had to be operated on in hospital.
Davies said the dog was confined and animal control officers made contact with the owner, the owner was informed of the incidents and the severity of the attacks.
"The owner then decided to hand the dog over to us for euthanasia," he said. "Once the dog was handed over to us, he was also aggressive towards us. We do not expect any fees. There is no history with this dog and it's a matter of intention, isn't it. The owners were quite upset that their dog attacked these people.
Delta Police confirmed with the Optimistic that the dog was a Belgian Malinois.
Davies said Delta settlements have seen a huge increase in aggressive dog complaints this year.
"I don't know why we are seeing more attacks," he said. "So far this year we have had 33 reports of aggressive dogs and of these five of these dogs have been abandoned by their owners to be put down, so this is a concern."