Dog lovers flock to the weekend dog show | Local News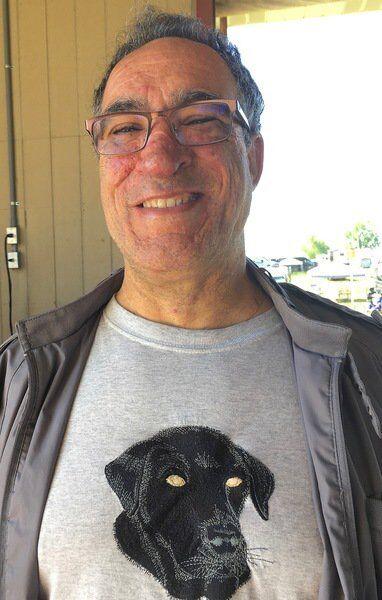 If there's anything you want to know about dogs, just ask Anthony Cavallo.
Cavallo, 58, a resident of North Hill in New Castle, has collected over 100 pounds of dogs from a young age and has attended the annual Memorial Weekend Classic dog show at the Lawrence County Fairgrounds for many years. He landed a job at the salon five years ago and is in his glory.
A former cocker spaniel breeder, he takes part in various tasks including cleaning show rings. A secretary who signs people up for the show referred to it as an "encyclopedia" of dog information.
"I've always loved dogs," Cavallo said. He explained that the various judge races are the new arrivals in the series. "This is where they step in the door."
Cavallo plans to be on the field all weekend as the dog show, sponsored by three kennel clubs, resumes its annual event, now through Monday.
Cavallo can look at the many dogs gathered on a leash and say exactly what breed each is, and whether they are newcomer entry varieties or long-standing breeds. This year's five-day show, through Monday, is sponsored by the New Castle Kennel Club Inc., the Altoona Area Kennel Association Inc. and the Trumbull County Kennel Club Inc., will involve approximately 1,500 dogs and 209 American Kennel Club- Recognized breeds and varieties, according to Mark Kennedy of Murraysville, president.
The show is open to the public.
Kennedy estimated that the show had been in New Castle at the fairgrounds for at least 30 years. The event was canceled last year due to the COVID-19 pandemic, he said, and there are new rules this year. People are required to wear masks and practice social distancing.
According to the show manual, the largest classes this year are Golden Retrievers with 39 entries, Boxers, with 34 entries, followed by Australian and Pyrenean Shepherds, each with 31 and French Bulldogs at 29. Lots of classes. have only one entry, if the dog is of an unusual breed. The other classes vary in size. Each breed of dog spends approximately two minutes in the judge's ring per class.
Owners and exhibitors come from many eastern states and have set up campervans and motorhomes on the grounds, along with large pens for their beloved companions.
Hundreds of dog owners and breeders were on the fairground Thursday morning, trimming, drying, combing and brushing their precious dogs for the day's upcoming events.
One of them was Debbie DeAngelis of Brackenridge, Allegheny County, who is at the dog show with her stylish 10 month old Weimaraner whom she calls "Libby".
This is DeAngelis' first year of presentation. Libby's real name is Silver Smith Sweet Land of Liberty, and this is her second show, DeAngelis said.
Candy Carswell traveled from Vermont to show her 6 year old Basset Hound named Pepe – the number one basset hound in the country two years ago. Pepe also won the best of his breed last year at the Westminster Dog Show. As she stood cutting her coat and getting it ready for the noon show ring, she explained, "This is what I do for a living."
Carswell is a professional manager and shows Top Field Basset Hounds. She has exhibited for over 40 years and is the third generation in her family to show dogs, following in the footsteps of her father and grandfather.
Pepe was bred by Top Field, and he's also co-owned by Sue Frischmann and Claudia Orlandi, she said.
This is the first show she's attended since COVID-19 canceled them all last year. She can't wait this year to see a lot of the friends she's made over the years, she said. She has eight dogs with her in the living room, including eight bassets, an English setter "and a retired cocker spaniel who came to take the tour".