Clapham couple launch online pet store with all proceeds to save dogs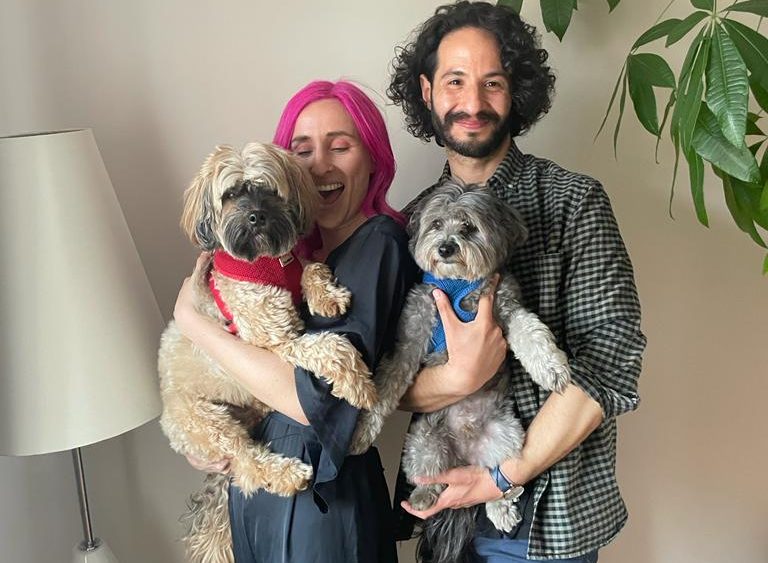 A married couple based in Clapham have launched an online pet shop where all proceeds and donations go towards dog rescue.
Giuseppe and Kim Bloom-Mangione, both 35, are the founders of muthapuppawhich sells durable products to meet all your dog's needs, such as treats, chews and toys.
Profits will fund the development of their own rescue and repatriation centres, providing long-term aid during the UK's dog welfare crisis.
Giuseppe said: "muthapuppa gives us a platform to start saving dogs and that's the most important thing for us.
"We won't stop until we save them all."
Their suppliers have also pledged to donate some of their time, sales, or profits to pressing social causes.
Giuseppe said the rate of dogs being abandoned or returned to rescue and placement centers is alarming.
This is due to factors such as puppy farms and backyard breeding, the inability of new dog owners to deal with behavioral issues and the cost of living crisis, Giuseppe said.
According to research published by Direct Line Pet Insurance, over 75% of centers in the UK have seen an increase in the number of dogs being taken up for adoption.
The growing pressure led one in four placement centers to refuse the dogs.
Giuseppe hopes that the development of their own centers will reduce demand from those who remain.
As they generate funds for the centres, they currently help dogs in need by supporting existing rescue and rehoming centers in the UK.
This includes 1% of profits and donations going to each of the following charities: Blue Cross, All Dogs Matter and Battersea Dogs homes.
Giuseppe always wanted to start his own business, but practical and financial obstacles prevented him from doing so.
After growing increasingly frustrated with the corporate world and wanting to make a positive change, Giuseppe said muthapuppa's business plan came together organically.
He said: "When it comes to work, I'm a big believer in doing something you're passionate about.
"For us, that passion is unequivocally dogs."
The couple are rarely seen without their two dogs, Alfred Winston, a seven-year-old Cavoodle, and Bear Cub, a five-year-old Pomapoo adopted from Blue Cross in 2018.
Giuseppe has a background in building and managing businesses, and Kim has experience in event marketing.
Using their knowledge and learning new skills, they designed and built everything for muthappa themselves.
They want to pass on what they have learned to others who are starting their own social enterprise.
To support muthapuppa, donate on their JustGiving page or visit their website.
Get 10% off using coupon code SWLONDONER.