Adopt a dog, says study; beat the risk of heart attack, add years to your life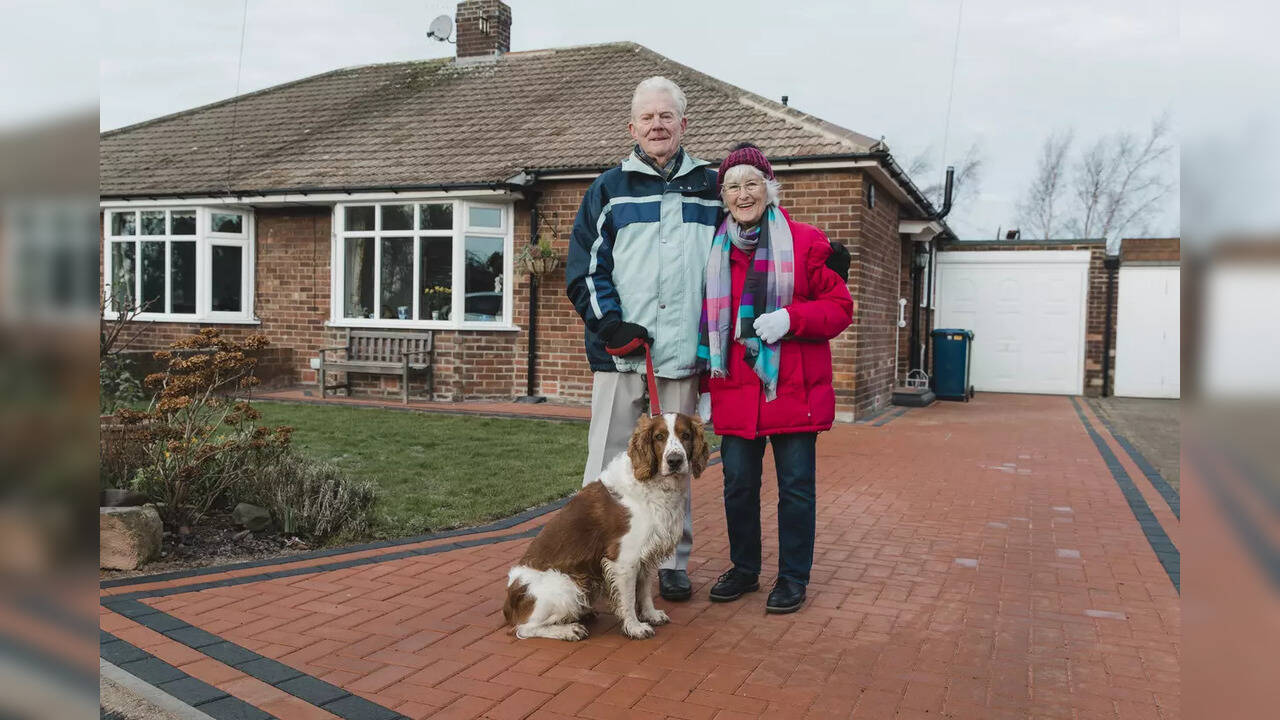 Anyone who owns a dog will tell you that the unconditional and loyal love a dog gives you is unmatched in the world. Their sense of joy is a boost to good health and does wonders for their well-being. But now we have empirical evidence on how owning a dog is related to improvement heart health for humans. And given that heart disease is the leading cause of death worldwide, this is indeed a very useful finding.
The findings were bolstered by data collected from the world's 'blue zones'. Blue zones are regions of the world where people live better and longer. Dan Buettner, Explorer, National Geographic Fellow, award-winning journalist and producer, and New York Times bestselling author. He discovered the five places of the world – nicknamed blue zone hotspots – where people live the longest, healthiest lives.
He and his team explored what people in the blue zones of the world have in common.
What they found was nothing extreme; simply a balance between good health habits and social engagement. Buettner listed nine factors, including:
moderate and regular physical activity,
purpose in life,
stress reduction,
moderate caloric intake,
vegetable food,
moderate consumption of alcohol, especially wine,
commitment to spirituality or religion,
participation in family life and
engagement in social life such as life habits
All this leads to a long and healthy life. But wait, a Swedish university study added a lovely factor that reduces the risk of developing cardiovascular disease that causes heart attacks and thus improves the span of a healthy life.
A new study indicates that pets improve the longevity of owners:
According to the new study, having a four-legged friend can reduce depression, promote better sleep and encourage more exercise. Now, research has indicated that caring for a dog may actually extend your lifespan.
Previous studies have shown that dog owners have an innate sense of comfort and increased well-being. Dogs can be beneficial in reducing cardiovascular risk in their owners by providing social support and motivation for physical activity. A new article published in Scientific Reports and carried out by Uppsala University in Sweden examined the health records of the country's 3.4 million people.
The Swedish Study: The 12-year Swedish study aimed to investigate the association of dog ownership with the incidence of cardiovascular disease (CVD) and death in a prospective national registry-based cohort. Self-reported health and lifestyle habits were available for 34,202 participants in the Swedish Twin Registry.
These records typically include personal data such as marital status and whether the individual has a pet. The researchers obtained additional information from a national dog registry providing ownership information. According to the study, those who had a dog as a roommate were less likely to die of cardiovascular disease or any other cause during the 12 years of the study. The study included adults between the ages of 40 and 80, with an average age of 57.
The conclusion: In a nationwide, population-based study with a 12-year follow-up, researchers found that dog ownership is associated with a lower risk of cardiovascular disease in individual households and a reduced risk of cardiovascular death and all Confounded causes in the general population. Researchers found dogs to be a positive predictor of health, especially among single people. Those who had one were 33% less likely to die prematurely than those who didn't.
A call made by those who love animals: About 15 years ago, the "Adopt, Don't Buy" campaign was launched by a Los Angeles-based nonprofit animal rights organization, Last Chance for Animals. Activists cite the inhumane ways in which sold dogs or pets are treated and the commodification of these beautiful souls. "Why do you want to buy one? Why can't you just adopt a stray or rescued animal instead? ask the activists. So save a dog or adopt one, to end commercial dog breeding practices that subject innocent animals to squalid conditions. What we really need is love, companionship and happiness in our lives and that's why we make the decision to bring our furry friends home, right? ?