A new facility will be built for West Hartford Animal Control – We-Ha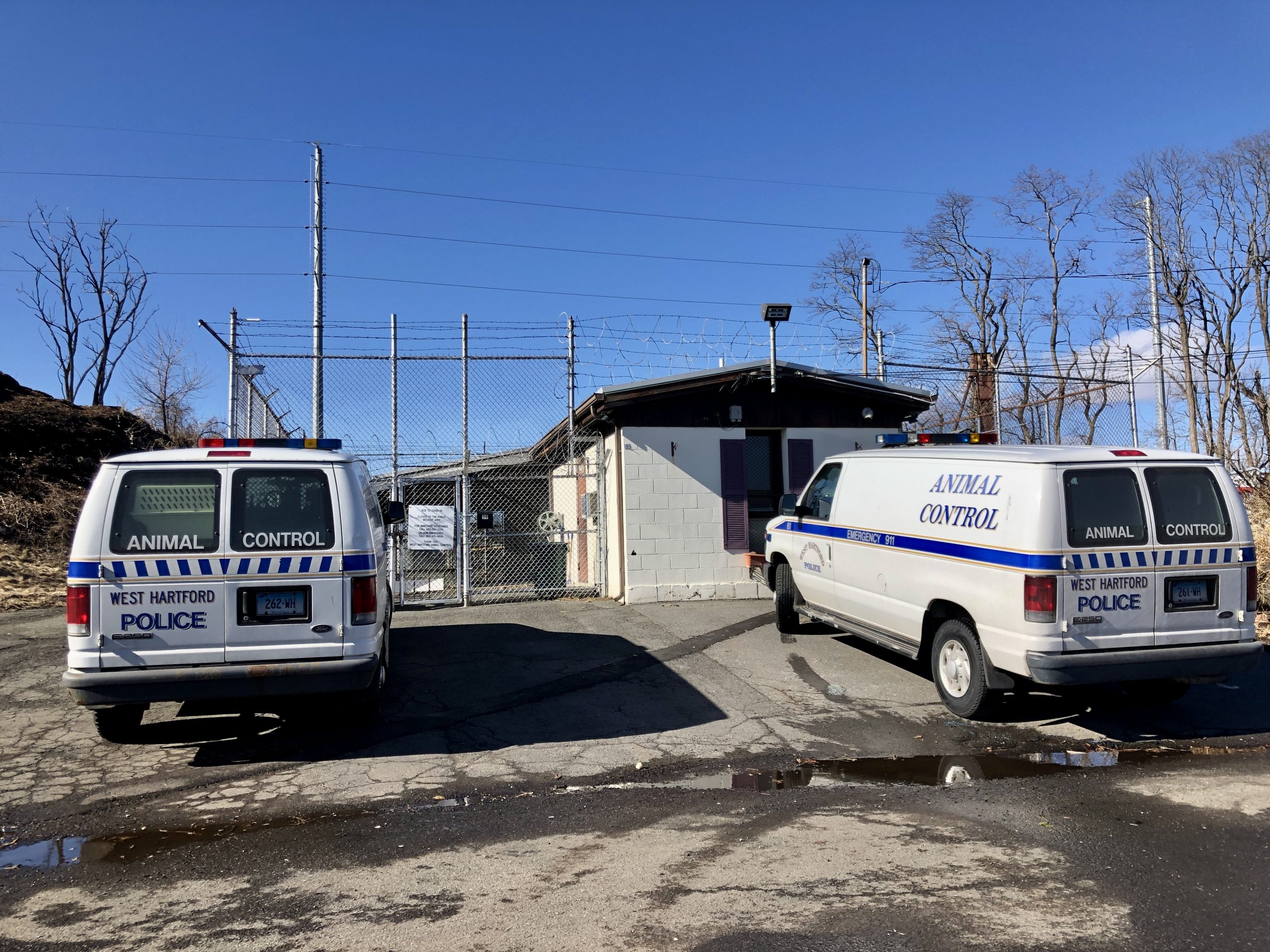 The existing building used by West Hartford Animal Control at 36 Brixton Street will be replaced with a brand new structure.
By Ronni Newton
West Hartford Animal Control, which is a division of the West Hartford Police Department, will soon have a new facility to temporarily house stray dogs as well as cats and other pets.
The existing building, at 36 Brixton Street, opposite the Department of Public Works facilities, is an approximately 600 square foot concrete block structure built in 1971 and intended as a kennel only, although other animals there are sometimes brought.
Funds to replace the structure have been allocated through the city's capital improvement program, with $50,000 previously spent to assess the city's needs for the Animal Control Division, the chief of the Vernon Riddick police – and $700,000 in the current fiscal year to construct a new building that the survey determined was necessary.
Acting City Manager Rick Ledwith said Friday that a request for proposals for the design of the facility will be released in the coming weeks, and the city will solicit bids for construction once the design is finalized. The new building will be on the same property, which is just under half an acre, but in a different location, he said.
A recent Facebook post noted that the existing animal control facility is in disrepair, prompting questions among community members about the status of the planned upgrade.
"In combination with [Director of Plant and Facilities] Bob Palmer, we identified a need and secured funding," Riddick told We-Ha.com. "The gap has been identified, the money has been allocated and the plan will be resolved in the future."
Riddick confirmed that construction of the new facility is a priority and plans are moving forward. "The animals are very well cared for," he said. "The building is obsolete, and we're fixing it."
In reviewing the future needs of the city's animal control division, Riddick said he has done outreach with other communities to explore the possibility of collaborating in building a regional facility. "There are no takers at this point," Riddick said.
West Hartford Animal Control is currently under the supervision of Animal Control Officer Helen Lee, and Douglas Glowacki and Kimberly Gulino also serve as officers within the division. Most lost animals are eventually returned to their owners, but those available for adoption are posted on the West Hartford Animal Control Facebook page.
West Hartford Animal Control also assists other organizations, such as the Department of Energy and Environmental Protection, with rescues and other wildlife-related situations. Last September, officers helped DEEP by monitoring a bear that was stuck in a tree and looked sick, but the bear eventually came down and got away on its own.
Do you like what you see here? Click here to subscribe to the We-Ha newsletter so you'll always be up to date with what's going on in West Hartford! VSClick the blue button below to become a supporter of We-Ha.com and our efforts to continue producing quality journalism.