A neighbor saves 3 people trapped in a house fire in Heidelberg Twp. | Lehigh Valley Regional News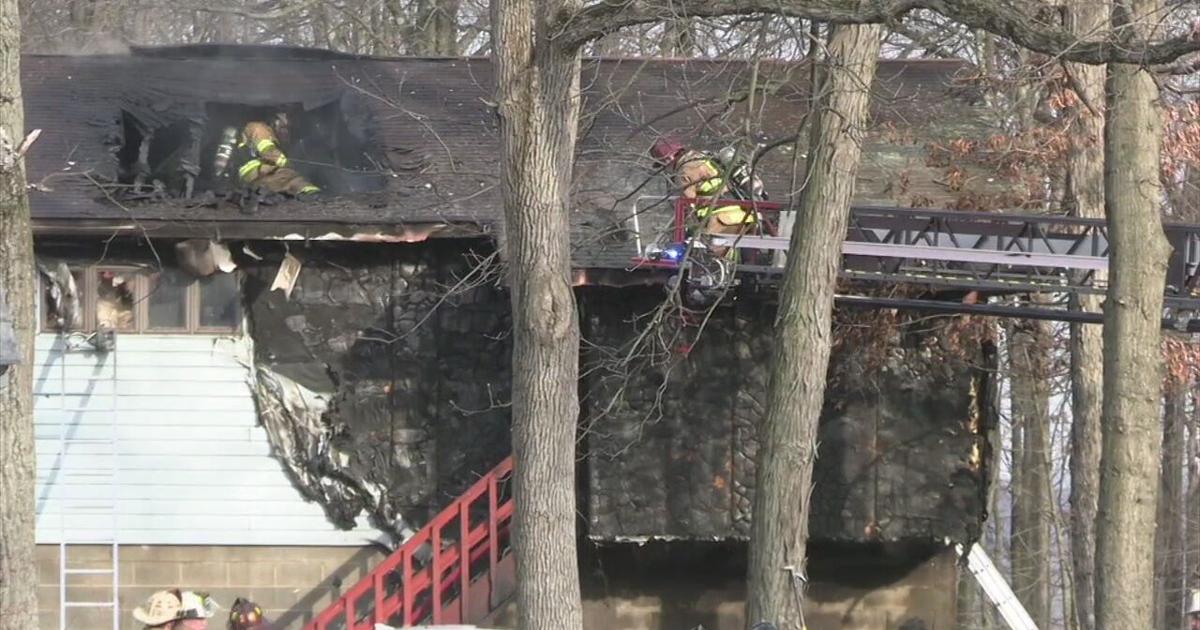 HEIDELBERG TWP., Pa. – Firefighters say the heroic actions of a Lehigh County man may have made all the difference during a fire.
Three people – including a baby – were trapped in a burning house and that's when neighbors intervened.
"I called 911 and the operator said there was already a fire call but no one was helping them," Mark Steininger told 69 News.
He noticed his neighbor's house was on fire around 2:30 p.m. Wednesday. He heard a woman scream and realized there were people trapped inside.
"He was outside screaming my name and he was holding a ladder and I could see the fire across the street," Mark's son, Benjamin, told 69 News.
Benjamin sprang into action, climbing a ladder, breaking a mosquito net and using his shirt as a mask as he made his way through the smoky house.
"Kind of crawled on the floor to their back room where they told me the girls were," Steininger says. "Then I ran into the bedroom and pulled her baby out. I took her baby to her and helped her down the ladder with her baby.
After the first time, Steininger climbed the ladder and through the window he went twice more, once saving a second girl and another time a dog.
"With the little baby, I think it was probably a challenge for them to get out. There's a sliding glass door at the back of the house, but there's no bridge over the pipe yet. They only had one way out and that's where the fire started," said Randy Metzger, deputy chief of the Germansville Fire Department.
A national police fire marshal is investigating the cause of the fire.
"Congratulations to the neighbor," exclaimed Deputy Chief Metzger.
"I don't have the words for it. God was with him," Mark Steininger said of his son as he fought back tears.