74-year-old Florida woman saves dog from alligator attack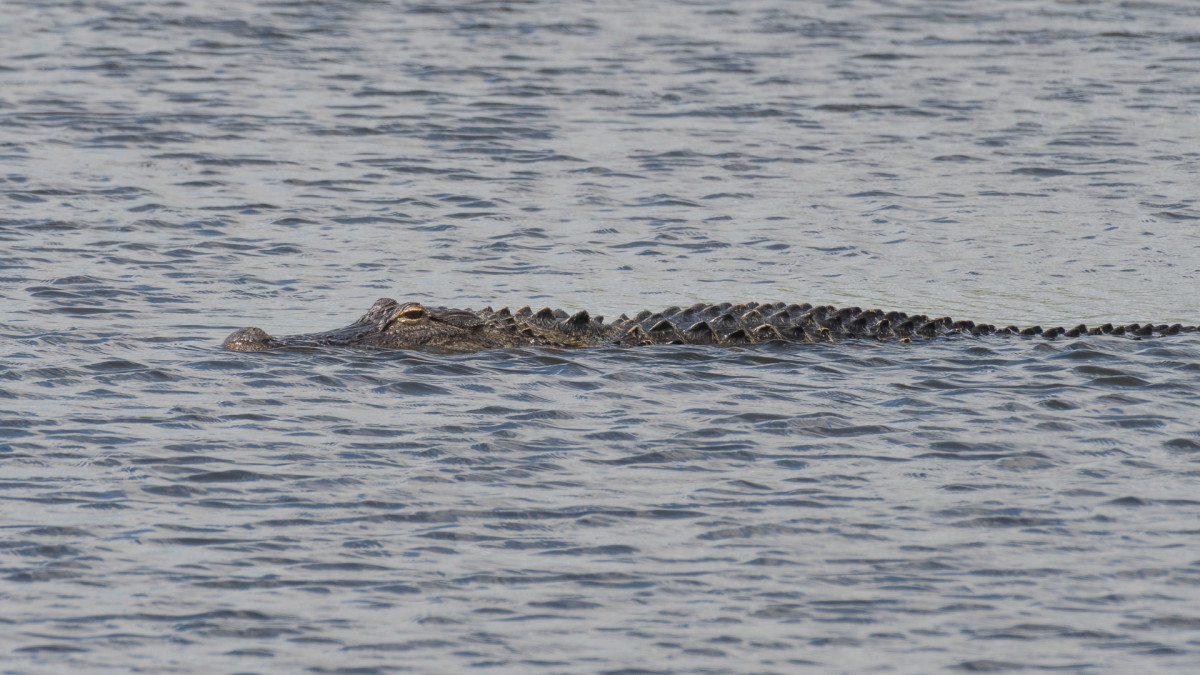 A quick-thinking Florida woman was able to fight off an alligator after it clung to her beloved dog on an otherwise uneventful walk.
Suzan Marciano, 74, told regional media Palm Beach Post that she was walking her dog Nalu near a lake in Burt Aaronson Park late last month when the golden retriever mix – temporarily off a leash – made its way through the water. By the time Marciano said, she and Nalu were playing fetch.
Standing near the water's edge, Marciano saw a "black shadow" in the otherwise clear, shallow water, finally realizing upon closer inspection that it was an alligator that would at least have six feet long. When Nalu was attacked, Marciano acted quickly.
"I did the only thing I could do," she said. "I fell on the alligator with all my weight." The effort worked, at least in terms of rescuing Nalu, but its success was quickly followed by the alligator who then turned his attention to Marciano. The alligator bit her hand, although Marciano says she "didn't feel any pain" at the time.
A friend then advised Marciano to go to the hospital for his needle stick injury and get a tetanus shot, according to Marciano, who helped her "come back to reality" after the incident. Nalu, meanwhile, was taken to an emergency vet clinic where the beloved animal underwent surgery for stomach and thigh injuries.
A Florida Fish and Wildlife Commission (FWC) officer, working with a park ranger, was unable to determine the exact location of the attack. At the time of their inspection, according to an incident report, no official observed an alligator.
Complex has reached out to an FWC representative for further comment.